Fairs and Festivals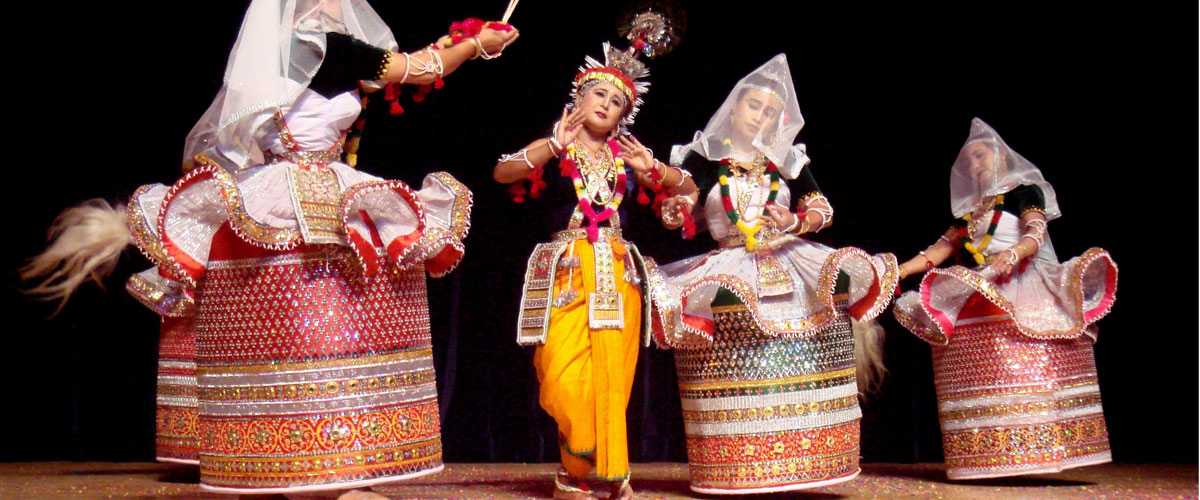 Fairs and Festivals Manipur
Manipur has a calendar full of festivities marking important events in the social, spiritual and agricultural world of its many communities.

BASANTA PURNIMA AND KARTIKA PURNIMA
The Govindajee Temple is an important venue for the performances of Manipur's famous Ras Leela. Particularly on the night of Basanta Purnima and Kartika Purnima, the performance here spearheads other performances in the city. The Ras Leela is a classical dance form based on the legendary love of Radha and Krishna and the devotion of the Gopis to Lord Krishna.

LUI-NGAI NI
This collective festival of the Nagas is an annual feature on their calendar. Observed on 15th February, Lui-Ngai Ni is the seed sowing festival and is marked by feasting, social gatherings, and dance and song.

LAI HARAOBA
The spring festival of Lai Haraoba (April/May) is a harmonious blend of stylised and ritualistic dances for peace and prosperity performed in honour of the local sylvan deities in the Manipur Valley. The one at Moirang attracts huge crowds.

KANG (RATH YATRA)
The Ratha Yatra or Car Festival organised by the Shree Shree Govindajee Temple Board at Palace Compound is one of the most significant festivals for the Hindu community. Spread over 10 days, it is held in June/July in the Imphal Valley. The festivities are dedicated to Lord Jagannath who leaves his temple in a Ratha pulled by many devotees all of whom vie for the honour of doing this service for the lord.

HEIKRU HIDONGBA
The high point of this annual celebration is a colourful boat race held at Bijoy Govinda.

YAOSHANG
Manipur's biggest festival, Yaoshang is celebrated for five days commencing from the full-moon day of the lunar month of Phalgun (February/March). The festivities ring with the music of Thabal Chongba, a folk dance linked with the festival.

KUT
Observed annually on the 1st of November, Kut is the autumn festival of the various tribes of the Kuki-Chin-Mizo groups residing in Manipur. It is a festival of thanksgiving to the Lord for a bountiful harvest.