Women Travellers
Women Travellers
Northeast India and Holiday Scout Welcome Women Travellers!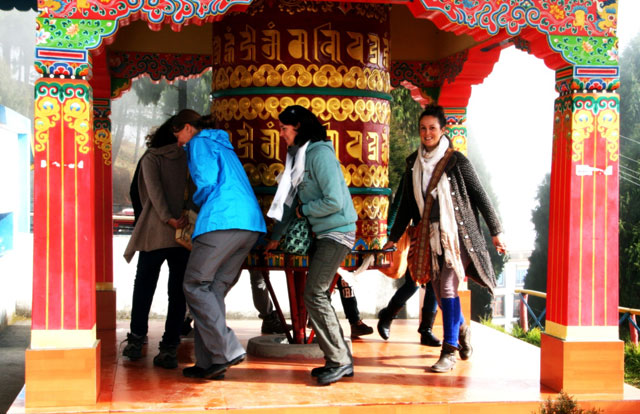 India is a land vast as it is rich in historical, religious and cultural diversity and a voyage here promises regular encounters with the unknown and the unexpected. New tastes, aromas, sounds and customs abound, stimulating the senses and leaving lasting impressions.

For some women travellers, being alone on the road in India represents the ultimate adventure. But for many, the sheer degree of otherness and X-factors that come with going solo can lead the most inquisitive and intrepid journeywoman to hesitate.

At Holiday Scout, we offer women a different way to travel. We encourage You to step off the beaten path and embrace the extraordinary while travelling in a small guided group together with other likeminded women. You experience and share the thrill of exploration and discovery in an environment that is secure, comfortable and relaxed.


And there is more.
Holiday Scout is your travel guide for customized tours in Northeast India, a region which speaks with a unified and clear voice for gender equality. The whole of Northeast India is free of dowry, child marriage and female foeticide – arcane practices which severely denigrate the status of women and girls in other parts of the country. In Northeast India, the birth of a daughter is celebrated, the enrolment of girls in school is equal to boys' and women can pursue higher education and careers in an atmosphere of tolerance and peace.
Customized tours for women